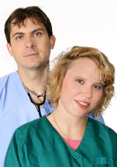 Vacancies|Looking for Work?
Do you have one year's relevant experience either working as a Support Worker with young adults with Learning Disabilities or Care Assistant|Home Carer working with the elderly?
Do you have a current moving and handling certificate?
Do you think you have the care and commitment to be involved in the care sector?

If so, we are looking for people who can meet these demanding but unique qualities, in return we can offer:
Flexible working hours (work when and as often as you want)
Excellent pay rates
Weekly pay
Holiday pay
Sick pay (SSP)
Ongoing training
Full induction training
See the Douglas Staff|Douglas Care registration procedure,
Or if you would like an informal chat about what we can offer or would like an application form then call Sylvia, Kristy, Kyle or Norman on
0208 460 0034
or email us at douglas_staff@btconnect.com


We look forward to hearing from you